Abatement-Exchange to the Rescue
A UK Food-Processing Operator has distinct odorous emissions which attracted complaints with the Local Authority issuing an Abatement Notice. The Operator needed a quick effective solution to keep in production.
They approached Abatement-Exchange and bought an available compact skid-mounted RTO which was quick and easy to install. The RTO oxidises the odours prior to discharging to atmospheric thereby eliminating their impact on the surrounding area.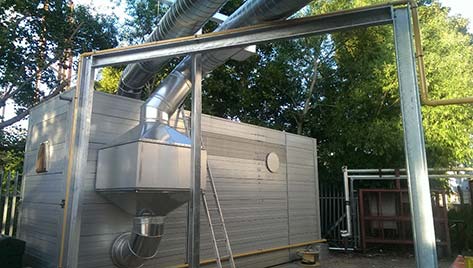 General view of installed RTO in new location
Environmental project Management (sister company to Abatement-Exchange) installed exhaust ductwork, diverting dampers, dust filters and control panels to automatically connect the process exhaust stacks to the RTO.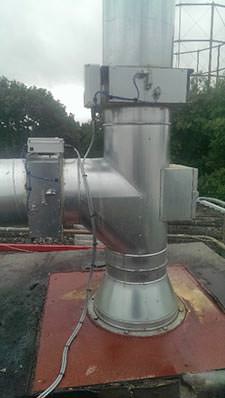 Diverting dampers – Atmosphere or RTO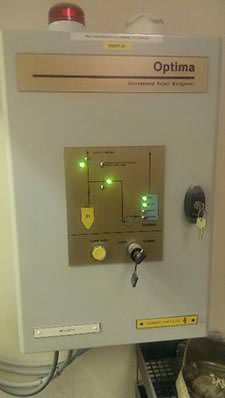 Optima Damper Control Panel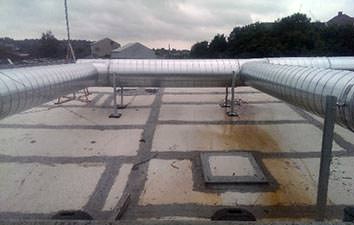 Rooftop ductwork to RTO
From placing orders to commissioning, the whole project was completed in 4 weeks and saved a significant capital outlay.
| | |
| --- | --- |
| Ref: | 00001721 |
| Category: | RTO-Regenerative Oxidiser |
| Capacity: | 10,200 Nm³/h |
| Continent: | Europe |